I've always been a reader.
We did tests in middle school (so aged 10 or 11 I think) to establish our reading ages and I got one mark away from full marks, meaning I had a reading age of over 18 (that was as high as the scale went). I actually don't remember reading many children's books...of course there was Roald Dahl & Dick King-Smith, I loved Flat Stanley and The Worst Witch, will always have a soft spot for The Moomins and The Beano comics and there was one about a house that sailed away...but I skipped out the odd teenage novel that existed back then, I'm ashamed to say I never read a Judy Blume novel because I thought they were a bit girly. Agatha Christie and Stephen King were my mainstays from 11-14, with the odd classic like Swiss Family Robinson, Coral Island and Campbell's Kingdom slipping in from Dad's bookshelves.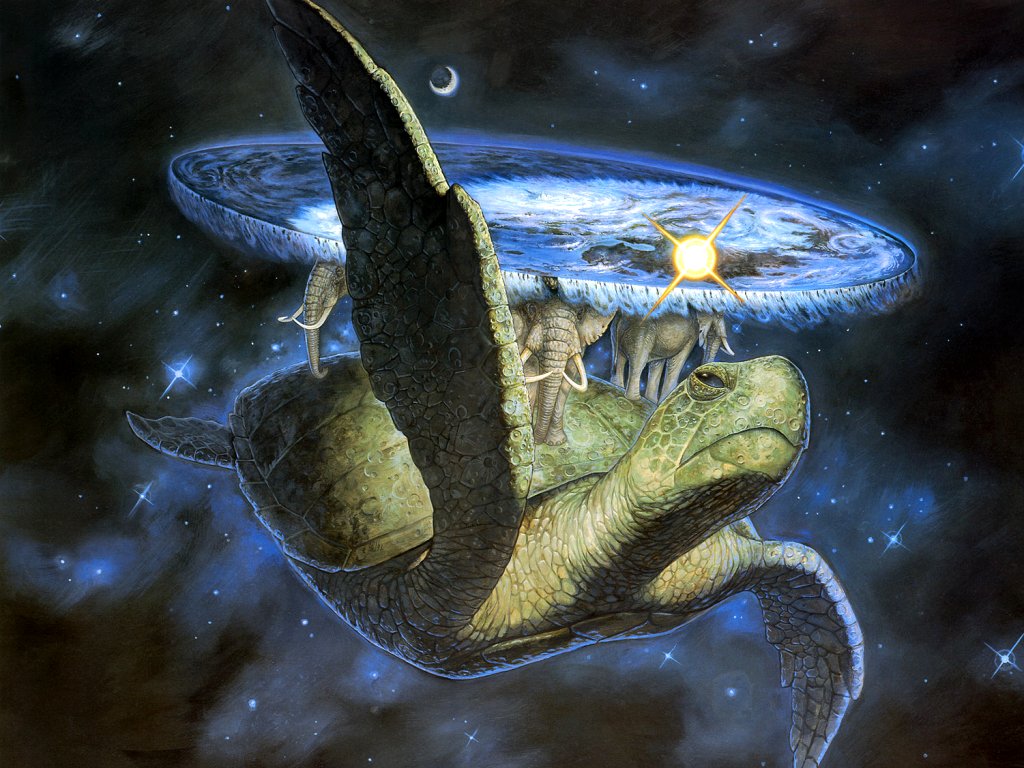 At the age of 15 I discovered The Discworld by Terry Pratchett \o/ by which time he was already up to Jingo (there's a clue to my age folks) so I had some catching up to do! Amongst other comic fantasy I read a huge number of Robert Rankin and Tom Holt books because they were kept in the same area of the bookshop/library as TP but didn't enjoy them as much (but of course I loved Douglas Adams). I have a rule that I will only buy a book if I have borrowed it from the Library and loved it. Terry Pratchett books are the only ones I will preorder without thinking about it.
By the time I went to University I'd caught up with Sir Terry's back catalogue and actually I stopped reading as much because, to be honest, I was having too much fun! Not much stands out...I picked up the odd Ellis Peters (I do love a good medieval murder mystery), finally got round to reading Lord of the Rings (great, but what's with all the songs?!) and decided I should read all the Jane Austens (I read them too close together though so all the stories have blurred into one).
My degree was in Geology but I didn't really want to be a geologist, and when I finished I decided that my ideal job would be working in the Earth Science Library of the Natural History Museum in London. With that in mind, I volunteered in a Public Library one summer. I did try to keep reading the grownup novels, things that would be popular with library users but I didn't particularly enjoy, but because I was the youngest person there by about a million years (in attitude at least) they threw me into the children's section to deal with the Summer Reading Scheme...a real job as a Library Assistant came up and I applied, and they kept me working in the kids section as often as possible simply because no one else really wanted to do it! Long story short, I did an MA in Library and Information Studies with the intention of becoming a Children's Librarian in Public Libraries but then was totally demoralised - all job applications were met with the criticism that I had no management experience - and I continued as a Library Assistant in various authorities. Eventually - from the day that I was told I would be taking over running the over 50s club in the Library instead of working with young people (horror) - I started applying for School Library positions. So here I am, just finished my 2nd year of working only with teenagers (and the odd teacher of course) and love it, yay!
So for nearly 6 years I have really only read children's and YA books, mainly those aimed at 11+. I particularly love the action packed stories for boys (and discerning girls) - Darren Shan (Lord Loss made me nauseous), Anthony Horowitz (Scorpia Rising was an amazing conclusion to the Alex Rider series), Derek Landy (the humour in his books is fantastic) and Mark Walden (I love that the heroes are on the side of evil!) are some of my favourites. I don't enjoy the girly books at all but feel I should read the odd one to keep my pupils happy (they think I've read every book in the Library and I like to maintain my image). I've read a lot of the paranormal romance that has come out in this time, so that some of them have blurred together into one big Vampire/Were/Angel-thing, but I love everything by Maggie Stiefvater and Shiver is one of my favourite books. I loved Lian Hearn's Tales of the Otori and lots of historical books (where you might learn something by accident while enjoying the story, or it will make you think about events you've studied) I rate highly, for example Burning Mountain by R.J. Adlington or Apache by Tanya Landman. There is a fine line though, between writing an exciting story with a factual background and preaching or teaching a lesson, that is difficult to keep to! I read a lot that I guess you could call 'issues' books, that also walk a fine line between casting judgement or preaching morals and being a good story, recently I enjoyed Killing Honour by Bali Rai, and reviewed Entangled by Cat Clarke. Jenny Valentine writes brilliant books along the same lines. I'm a big fan of the dystopian genre, having read the odd world-changing book like the Chaos Walking and Hunger Games trilogies that I mentioned in my Top Ten Books and of course there's the comic fantasy, like the Artemis Fowl series by Eoin Colfer.
I have read and enjoyed too many books to mention, but I've had a Goodreads account for 2 years now, that I imported a couple of year's worth of reading into from another online bookshelf so have a look if you're interested (search for Caroline Fielding, I'm the only one!) or go back through my twitter mini-reviews. No long reviews but I give a star rating in Goodreads to everything I read, I'm pretty mean with my stars, to have got 4 or 5 I have to have been totally engrossed! My top 5
books (that I haven't mentioned either here or in the Top Ten) that I've read this year and particularly loved are, in no particular order:
When I was Joe by Keren David - A boy and his mother go into witness protection - really exciting and well written, the sequel Almost True is also excellent.
My Sister Lives on the Mantelpiece by Annabel Pitcher - a story about a family's grief and prejudices, from the eyes of the young son - very moving.
A Monster Calls by Patrick Ness - a beautiful story about a boy who's mother has cancer. I briefly mentioned previously but I feel worth mentioning again - just don't read it in public because you'll blub like a baby!
Savannah Grey by Cliff McNish - a girl is settling into a new foster home and discovers she has supernatural powers - to be honest I have no idea why I loved this book, the premise is ridiculous, but it is just so well written!
Diary of a Wimpy Kid by Jeff Kinney - so silly, and I love it!
I tend to not enjoy things that adults say you must read, especially the 'classics', but recently I've been reading a few grownup books - I asked friends and family for recommendations - because it was about time really, but I'm alternating things I 'should' read with things I want to ;-) If you guys can think of anything I'm missing out on then let me know!